Colin Hall
Add Forum Tag


Membership Level: Full
Posts: 2605
Status: Offline
The face of modern Britain?

This is the face of a guy who made scathing remarks on a Facebook page about the deaths of six British soldiers and who is to appear in court for his actions.

You can't always judge by looks, but he really is an evil-looking sod. British apparently, but hates Britain, though possibly not to the extent of refusing to accept handouts. He's Muslim of course, Azhar Ahmed, 19, has been accused of committing an offence under the Communications Act of sending a 'grossly offensive' message.
At an earlier he pleaded not guilty to the charge and was due to stand trial at Huddersfield Magistrates Court yesterday.
Ahmed is alleged to have posted the insulting Facebook message on his profile page on 8 March - two days after the soldiers were killed in an explosion in Afghanistan.

If these people are not dealt with to the full extent of the law, then it won't be long before there is mayhem on the streets, but what's the betting he'll get some smart Muslim Lawyer who will dress him in a suit and tie and claim he's simply a misguided youth.

He isn't; he's an enemy of the state.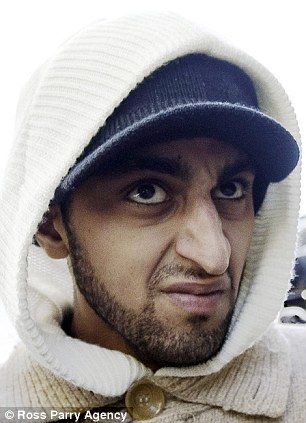 Last edited by Colin Hall
Report Post